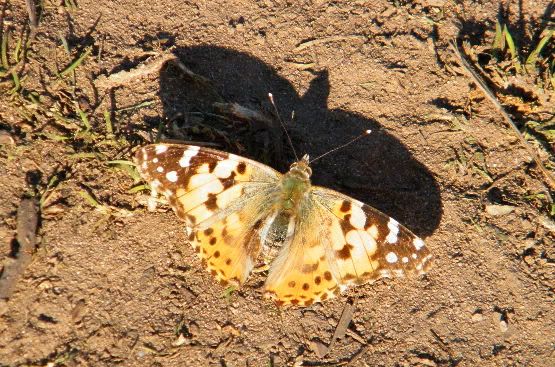 Did Budby Common at the weekend, had promised the girlfriend a

Cuckoo

. Plenty heard of them and one of the two calling males gave a couple of fleeting views. We've done better there before, but these are always skittish birds. The usual suspects were also around, loads of

Tree Pipit

, although surprisingly saw only one

Woodlark

.
Had our first Painted Lady of the year, a real faint one. Ours was ahead of a big influx that has hit the UK over the past couple of days.

Elsewhere

Barn Owls

are back for another season of train dodging on one of my local patches, and I'm seeing more Red-legged Partridge on my way to work (which may be bad news for any local Grey Partridge left around here).